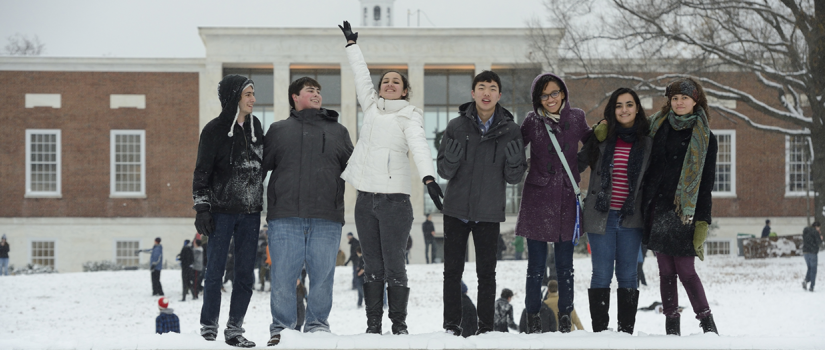 Our vision for diversity at Johns Hopkins is for our community to reflect the broad array of human differences found in our society at large. This diversity advances the university's fundamental role in cultivating students' capacity for learning—from classes, classmates, and colleagues—and serves as a distinguishing factor in our success. The achievement of this ideal will depend on our ability to create and nourish an environment and culture where people from all backgrounds feel valued, engaged, and empowered to succeed.
We approach the challenge of meaningful change not as a single initiative or moment in time. Rather, this must be a sustained effort across the full range of our strategic priorities, undertaken with the complete support of our university leadership, including our deans, cabinet, and board of trustees, and communicated within our community in a manner that reflects the ethos and aspiration of this endeavor.
Among recent actions, we have created new leadership positions focused on diversity, developed more meaningful programing, made progress on a universitywide Faculty Diversity Initiative, and expanded training for undergraduate students. To guide these efforts and others, we have created the JHU Roadmap on Diversity and Inclusion. With input from students, faculty, staff, alumni, trustees and administrators, the Roadmap stands as the cornerstone document of the diversity program. Its priorities, strategies, and reporting requirements will serve as key accountability mechanisms, ensuring that the university's attention to the important issues at its core is subject to sustained focus and vigilant monitoring by the university's leadership and trustees.
The efforts to sustain a diverse and inclusive community at Johns Hopkins depend on each of us—how we handle everyday interactions on campus; how we teach or learn as our own ideas are tested; how we listen to each other. Each of us must play our part in addressing needs and disparities on our campuses, within our city, and beyond.